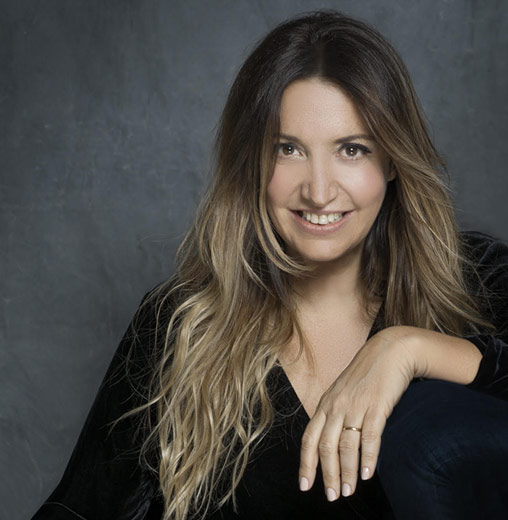 Carla Calabrese
C.E.O and Founding member of The Stage Company – Argentina 2005 – 2019
Artistic Director at Teatro Maipo – Buenos Aires
Theatre Director
Theatre Producer
Theatre Author & Adapter
Actress
Drama Teacher
Teacher of English
Complete Theatre Studies at ETBA (Escuela de Teatro de Buenos Aires) with Raul Serrano & Fernando Orecchio 1998-2003
Acting and Directing Courses at London RADA (Royal Academy of Dramatic Art) and with Bruce Katzman ( Stella Adler academy ) 2000-2001
Theatre Directing Course and Seminars with Augusto Fernandes 2003-2004 (Buenos Aires).
Lighting for Theatre at London RADA Royal Academy of Dramatic Art. London, UK, 2013
Teacher Training College St Catherine s School.
PLAYS AND MUSICALS
The Curious Incident of the Dog in the night-time. (Argentina 2019)
TEATRO MAIPO, ARGENTINA
Author: Simon Stephens based on Mark Haddon's Best Seller.
Produced by The Stage Company (Carla Calabrese).
Adapted into Spanish by Carla Calabrese
Directed by Carla Calabrese
A Midsummer Night's Dream, The Musical (Madrid, Spain 2018)
TEATRO PRINCIPE GRAN VIA, MADRID
Authors of musical version: Alice Penn, Carla Calabrese and Emilio Gimenez Zapiola Based in William Shakespeare's famous comedy.
Music by Javier Gimenez Zapiola
Produced by The Stage Company (Carla Calabrese)
Directed by Carla Calabrese
Shrek, The Musical (Argentina 2015-2016)
TEATRO MAIPO, ARGENTINA
Author: Dreamworks Theatricals
Licensed by MTI
Produced by The Stage Company (Carla Calabrese).
Adapted into Spanish by Carla Calabrese
Directed by Carla Calabrese
Musical Director Gaby Goldman
Marco Polo (Argentina 2017)
TEATRO MAIPO, ARGENTINA 2017
TEATRO PASEO LA PLAZA , Sala Pablo Neruda, ARGENTINA 2013
Author: Alice Penn
Music: Javier Gimenez Zapiola
Produced by The Stage Company (Carla Calabrese)
Directed by Carla Calabrese
Musical Director: Lucas Crawley
Los Tres Mosqueteros (Argentina 2011, 2012 & 2013)
TEATRO PASEO LA PLAZA, Sala Pablo Neruda, 2012&2013
TEATRO STELLA MARIS, 2011
Author: Alice Penn, Carla Calabrese
Music: Javier Gimenez Zapiola
Produced by The Stage Company (Carla Calabrese)
Directed by Carla Calabrese & Diego Mariani
Musical Director: Javier Gimenez Zapiola
A Midsummer Night's Dream, The Musical (Argentina 2010- 2014)
TEATRO MAIPO, ARGENTINA 2014
TEATRO STELLA MARIS, ARGENTINA 2010
Authors of musical version: Alice Penn, Carla Calabrese and Emilio Gimenez Zapiola Based in William Shakespeare's famous comedy.
Music by Javier Gimenez Zapiola
Produced by The Stage Company (Carla Calabrese)
Directed by Carla Calabrese
Leyenda Pirata (Argentina 2010, 2012 & 2013)
TEATRO PASEO LA PLAZA, Sala Pablo Neruda, 2012 & 2013
TEATRO STELLA MARIS, 2010
Author: Alice Penn, Carla Calabrese
Music: Javier Gimenez Zapiola
Produced by The Stage Company (Carla Calabrese)
Directed by Carla Calabrese
Musical Director: Javier Gimenez Zapiola
Frankenstein (Argentina 2007)
TEATRO STELLA MARIS, 2007
Author: Carla Calabrese Based on Mary Shelley's story.
Music: Javier Gimenez Zapiola
Produced by The Stage Company (Carla Calabrese)
Directed by Carla Calabrese
Musical Director: Javier Gimenez Zapiola
Billy The Kid (Argentina 2006, 2012)
TEATRO STELLA MARIS, 2006 & 2012
Author: Alice Penn
Music: Fernando Margenet
Produced by The Stage Company (Carla Calabrese)
Directed by Carla Calabrese
Musical Director: Javier Gimenez Zapiola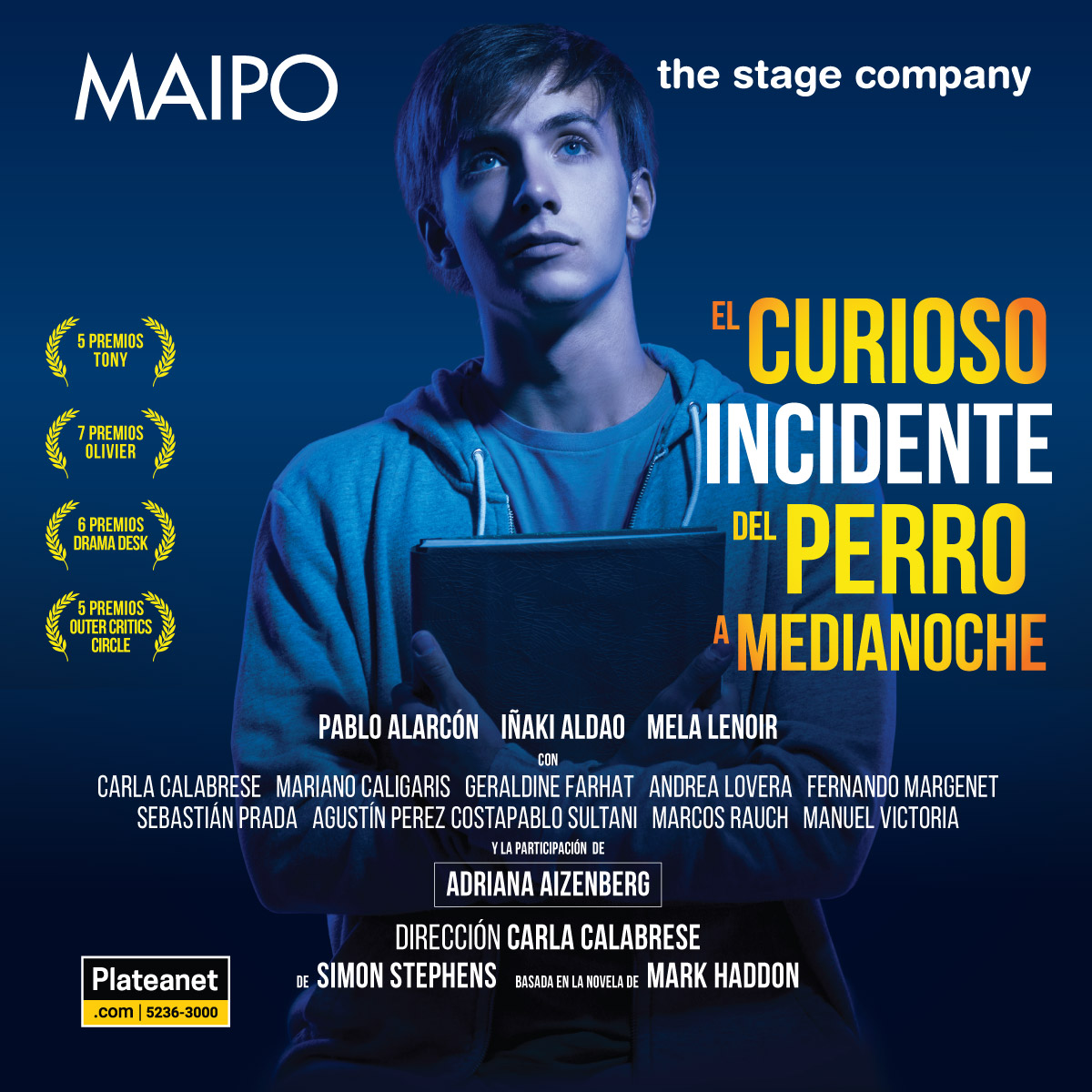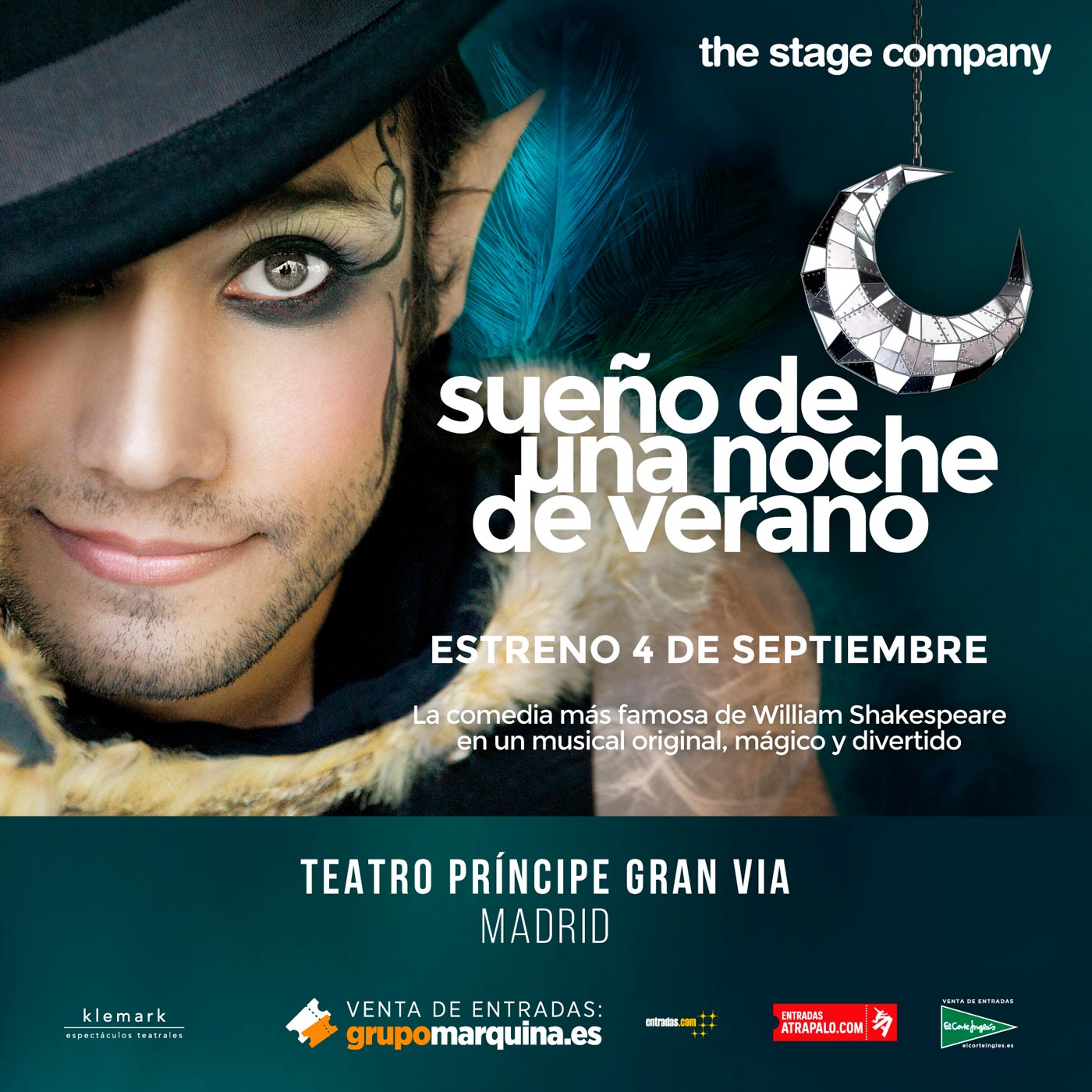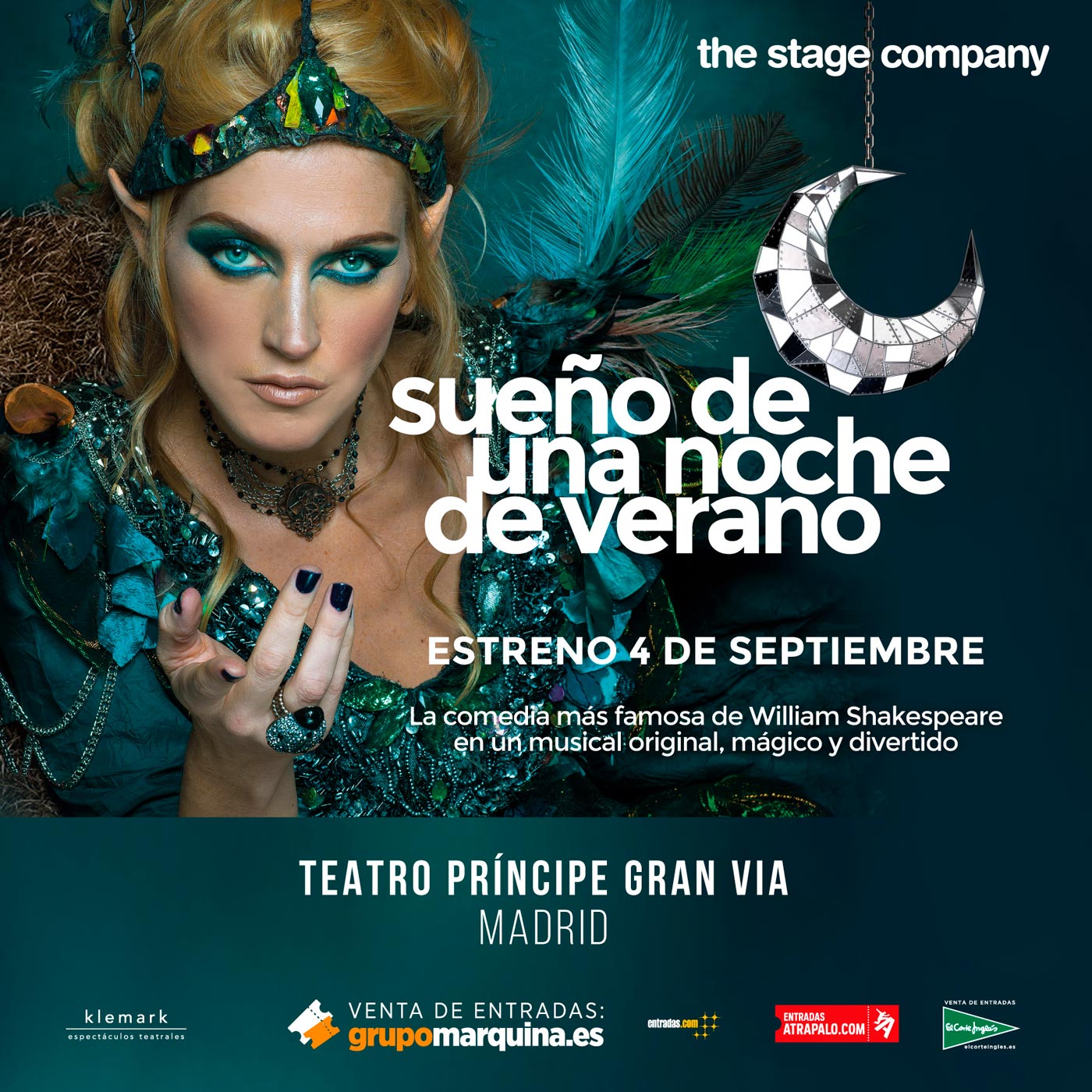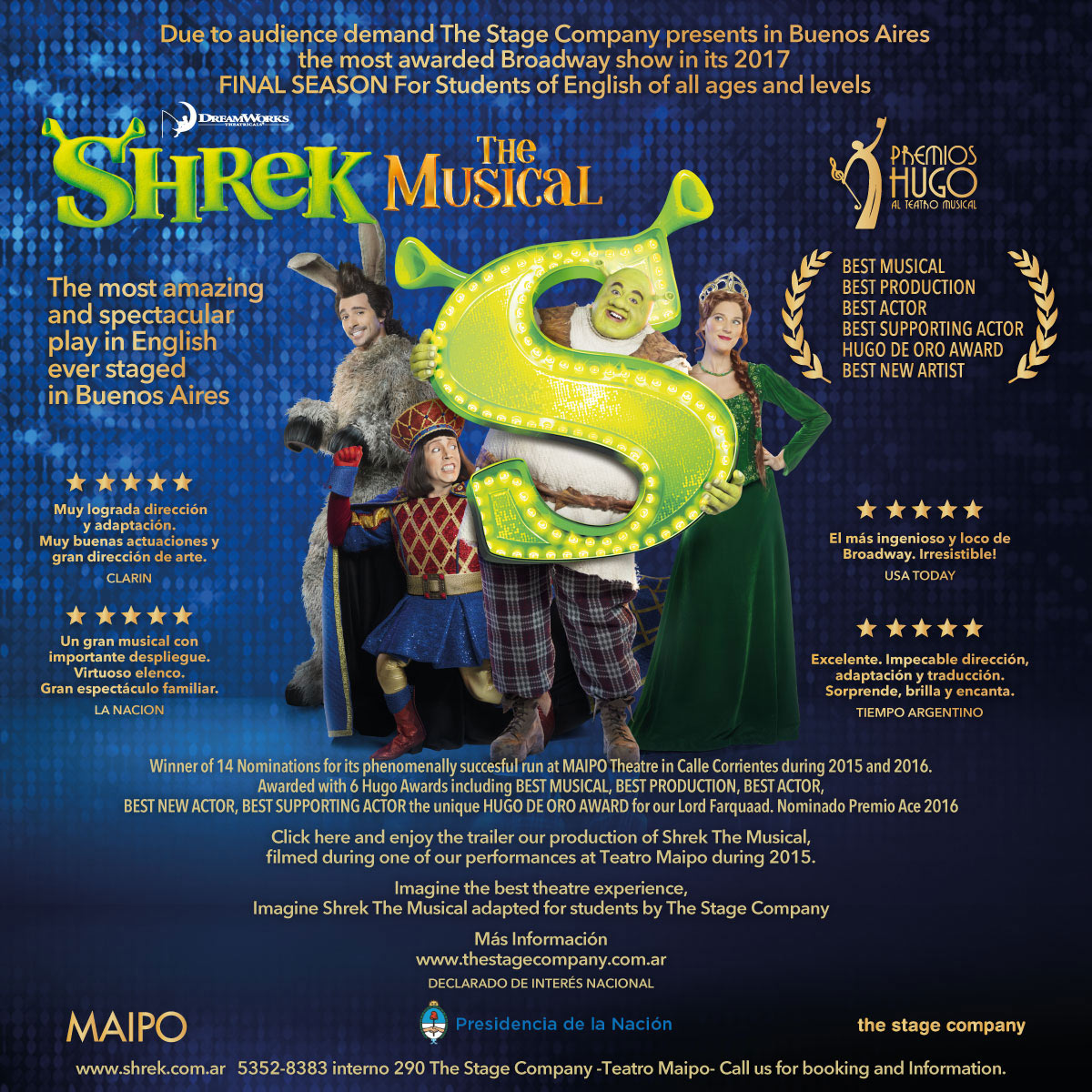 AWARDS

7 A.C.E AWARDS 2019 NOMINATIONS FOR
THE CURIOUS INCIDENT OF THE DOG IN THE NIGHT-TIME
BEST PLAY
BEST DIRECTION OF A PLAY
BEST PRODUCTION
BEST PERFORMANCE BY AN ACTRESS IN A SUPPORTING ROLE IN A PLAY
BEST SCENIC DESIGN OF A PLAY
BEST LIGHTING DESIGN OF A PLAY
BEST ACTOR
A.C.E AWARDS 2015 NOMINATION FOR SHREK THE MUSICAL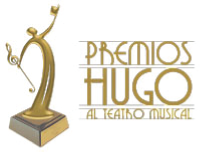 14 HUGO AWARDS 2015 NOMINATIONS FOR SHREK THE MUSICAL
INCLUDED 2 NOMINATIONS FOR BEST DIRECTOR AND BEST ADAPTATION
6 HUGO AWARDS 2015 WON FOR SHREK THE MUSICAL INCLUDED BEST MUSICAL,  BEST PRODUCTION FOR THE STAGE COMPANY AND GOLDEN AWARD
3 NOMINATIONS AND 1 HUGO AWARD 2017 FOR MARCO POLO
3 NOMINATIONS AND 1 HUGO AWARD 2014 FOR A MIDSUMMER NIGHT S DREAM THE MUSICAL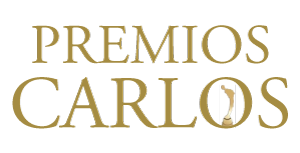 CARLOS AWARD 2016 FOR SHREK THE MUSICAL


ESTRELLA DE MAR CONCERT AWARD 2016 FOR SHREK THE MUSICAL
DRAMA TEACHING
FOUNDING MEMBER OF EXPERIENCIA BROADWAY MAIPO
TEATRO MAIPO 2017-2019
DRAMA TEACHER
STELLA MARIS THEATRE 2003-2006
DRAMA TEACHER
CHALTEL COLLEGE & COLEGIO MARIN 1999-2003
PRESS
BMZ Comunicaciones
Alejandro Veroutis
CONTACT
Phone: +5491130741407
Office Teatro Maipo 5352-8383 option 4
E- Mail: carla@thestagecompany.com.ar
www.thestagecompany.com.ar
IG: @elcuriosoincidente_arg
@carlicalabrese